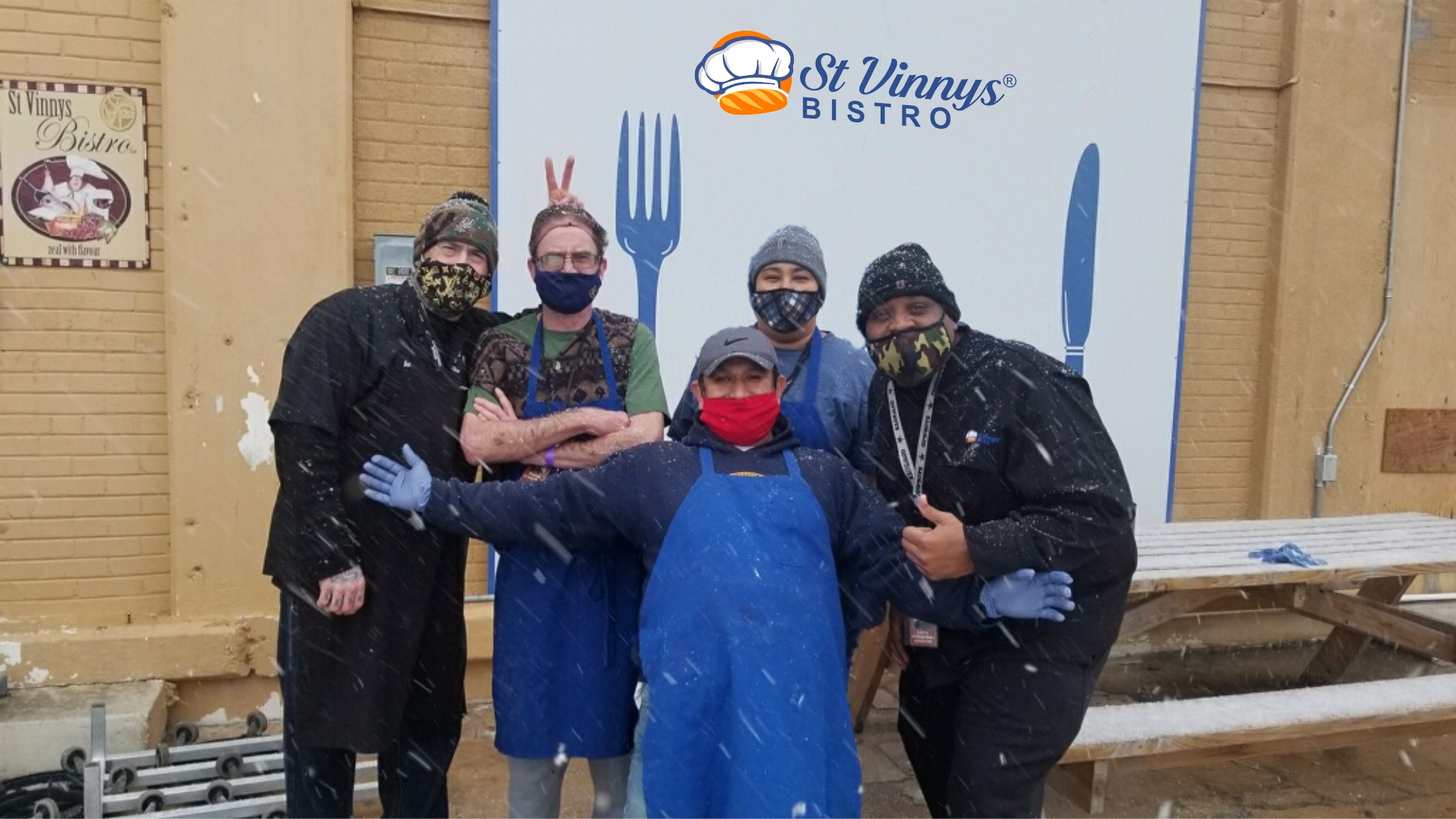 Feeding During Ice & Snow Feb 14-18, 2021
The kitchen staff, led by Chef Lorris, has really come through during this freezing ice and snowstorm.  Our commitment to Feed San Antonio's Homeless hot nutritious meals 3 times a day regardless of weather was not dissuaded.  Here are some crazy details:
Staff began sleeping over night at the kitchen starting last Sunday, 02/14/2021, sleeping on cots.
Still served our homeless guest's hot meals 3 times a day, both at the Courtyard and at our off-site location (converted hotel).
Chef Lorris began driving to the kitchen on Sunday, but slid backwards on icy roads, turned around & went home, but was able to drive to the kitchen on Monday 02/15/2021, so he could lead his team.  Not sure how he drove there but it took him 3 ½ hours!
Our Food Line Cook Thomas ran to catch a bus on Sunday evening before VIA stopped all bus service.  He slept at the kitchen Sunday night and opened the kitchen Monday morning at 5am to prepare breakfast.
Our Food Line Cook Charles slept at the kitchen for 3 nights in a row so he would be there to open the kitchen at 5am.
Our Food Line Cook Joshua drove the van to and from the hotel on very icy roads in downtown San Antonio, plus he slept several nights at the kitchen.
Our Food Line Cook Javier lives near downtown and was able to drive to the kitchen on icy roads to prepare breakfast at 5am.
Our Food Line Cook Zohra delayed her planned move off campus so she could be within walking distance of the kitchen.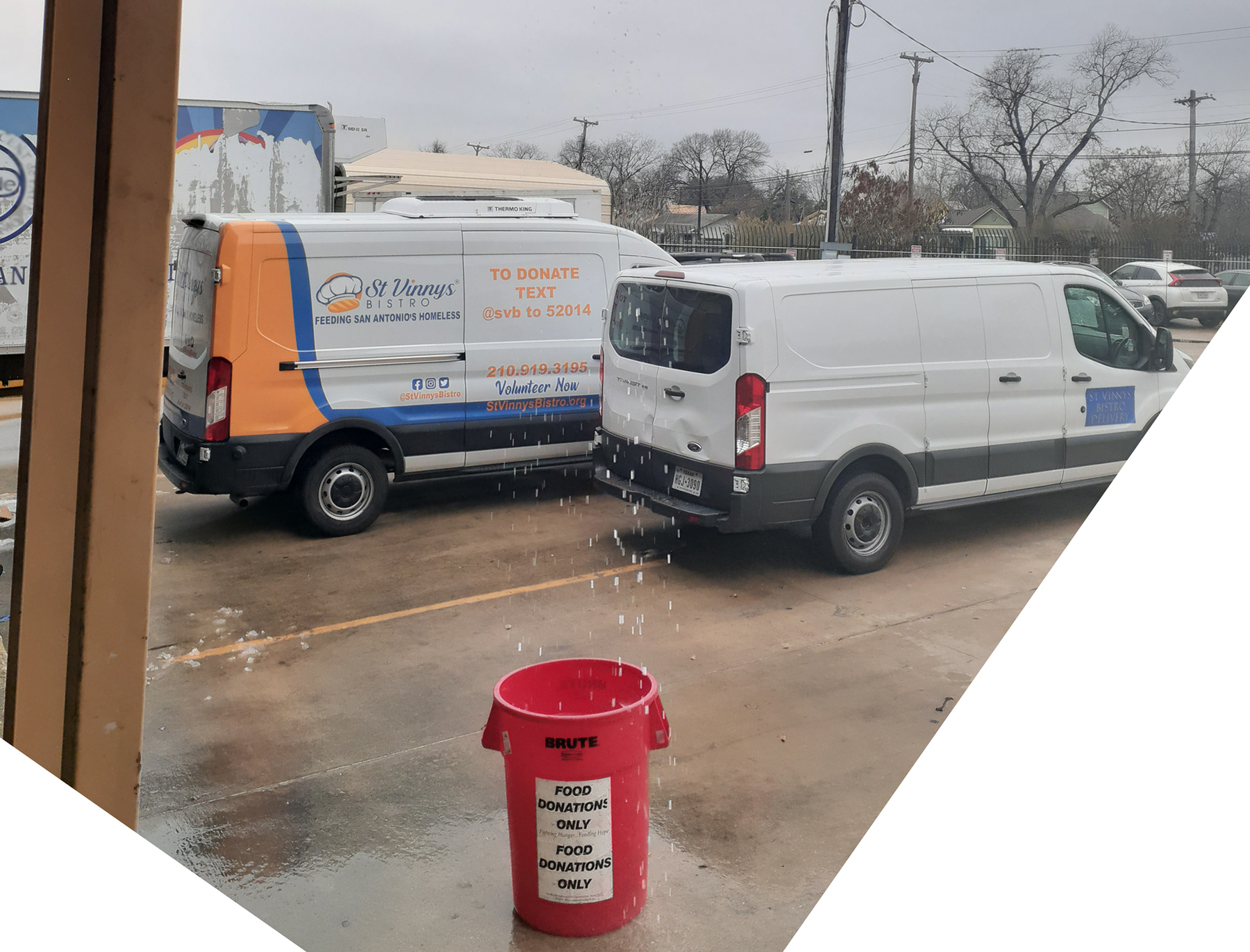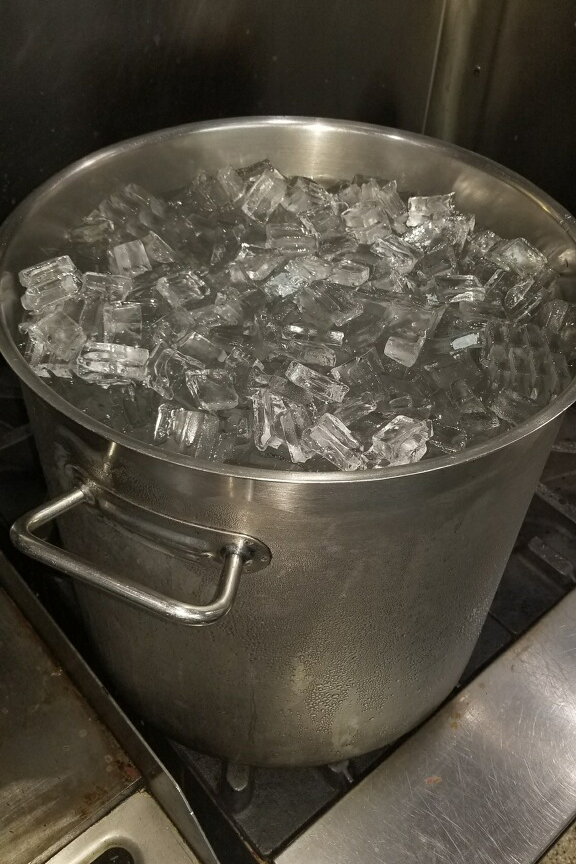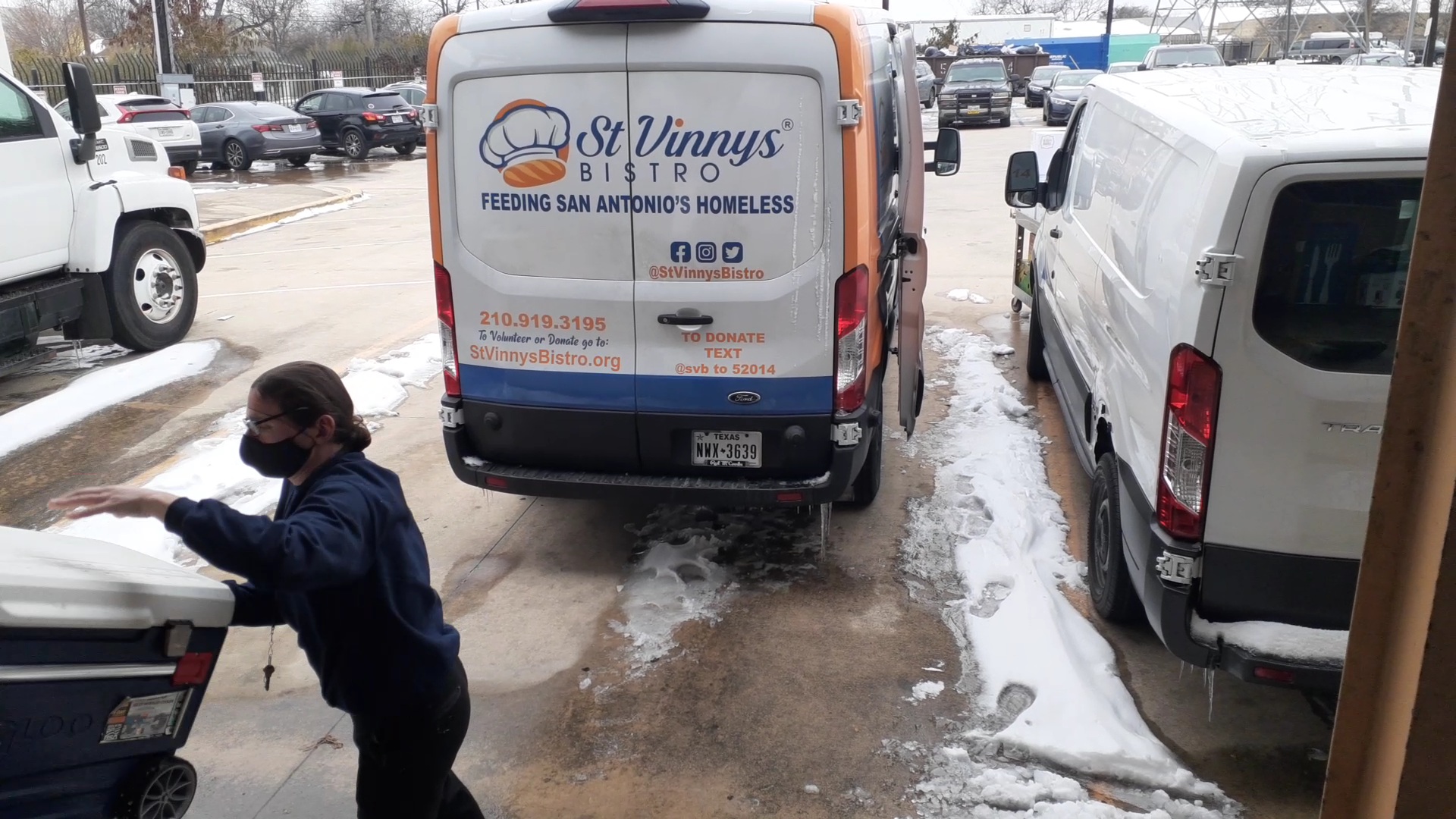 Feeding San Antonio's Homeless!
Battery died in the van, so our Food Rescue Coordinator Adrian used jumper cables to get it running, drove it to a gas station and filled up with premium gas, since they were out of regular gas.
We don't normally feed the Haven Staff but since they had nowhere to eat, our staff prepared breakfast and dinner for 75 Haven Staff at the Courtyard, 15 Haven Staff at the Resource Center and 25 Haven Staff at the hotel.
NO WATER for many hours, so staff collected rainwater to flush toilets, and boiled ice for washing dishes.
Lots of coordination with Haven Staff to keep things running and feeding any Haven Staff member that knocks on our kitchen door.
I could go on and on but I better end this before my power goes out again.