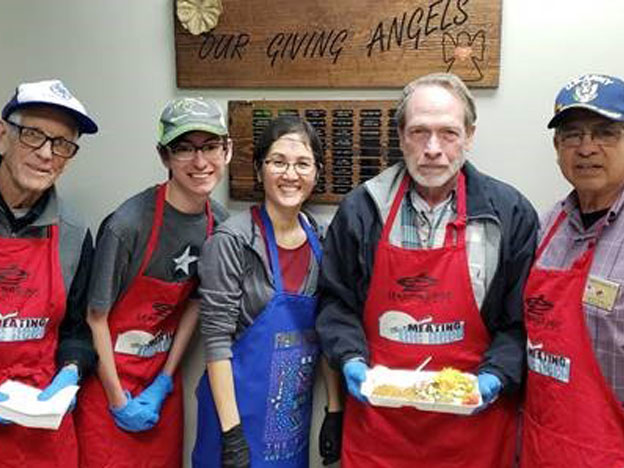 Dedicated Volunteers Celebrating 13 years of Donating Food & Serving the Homeless: March 2007 to March 2020

Dedicated volunteers known as "Meating the Need" have been supplying much needed food to the St Vinnys Bistro kitchen for 13 years.  The kitchen started in 1985 at the SAMM Shelter and then moved to the Haven for Hope Shelter and became St Vinnys Bistro.  It is miraculous that we have been delivering food to the shelter, every other week, for 13 years.  We started off just offering to help by buying some frozen meats, just as a back-up, to ensure that the kitchen did not run out of food.  We didn't ever want the kitchen to have to turn away hungry homeless back into the night.  Over time, we grew to be one of the principal suppliers of food to the shelter.  As we invite more people down to serve dinner, they see how St Vinnys Bistro fills a critical need in our community. Thanks to our generous supporters, we have fed hundreds of thousands of plates of food and no one on the streets of downtown San Antonio goes hungry.  The doors remain open every day of the year serving breakfast, lunch and dinner.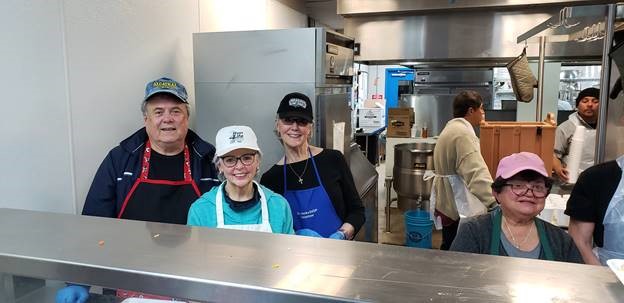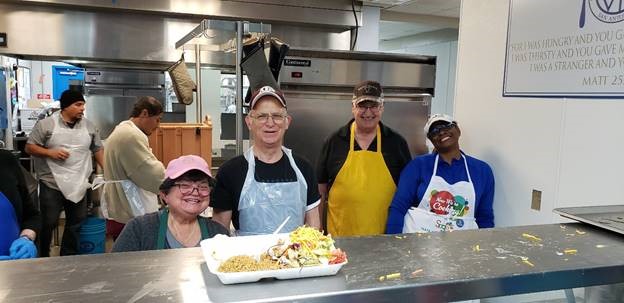 During our last two nights to serve dinner in February, we fed nearly 500 men and women each night.
Our next nights to serve dinner will be Wednesday, March 25th and Thursday, March 26th.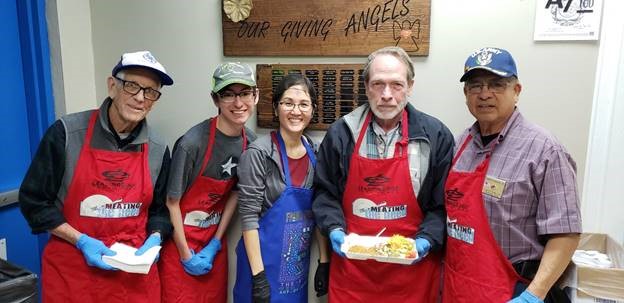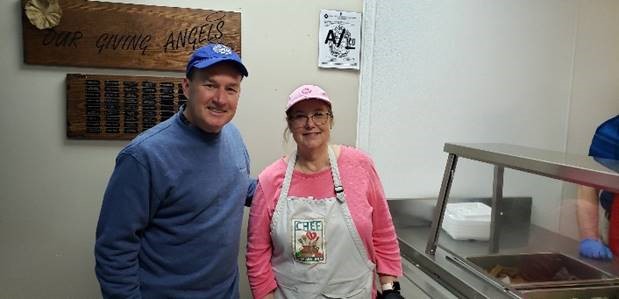 Our latest delivery of food was Wednesday, March 11th.  Our next delivery will be this coming Wednesday, March 25. Here is what you bought, and we delivered:
110 lbs. Pollock Fish Patties
100 lbs. Ground Beef
1760 Breaded Beef Fingers
480 Beef Patties (4oz)
120 lbs. Pulled Chicken
420 Breaded Chicken Breast Patties
20 lbs. Shredded Cheese (for Cheese Enchiladas)
480 Chicken Fried Steaks
144 oz. of Cream Gravy Mix
30 lbs. Frozen Cut Green Beans
30 gallons Kool-Aid Tropical Punch Drink Mix
288 oz Lipton Ice Tea Mix
198 oz Seasoned Salt
Total $2,524.40
Volunteers are important!